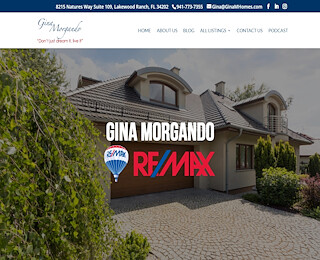 Buying a home is one of the most important purchases you will ever make. You want to make sure that you find a home that meets all your current and future needs and that will have all of the features that you prefer. It is often best to buy a home in Palmetto that includes the amenities that you would like. It is helpful to work with an experienced real estate sales consultant with the knowledge and experience needed to guide you through a successful home purchase.
What Should I Look for In a New Home?
It is helpful to make a list of the features that are most important before you buy a home in Palmetto. Some of the things to consider include the location, size of the home and lot, type of home, number of bedrooms and number of bathrooms. There are also other amenities that are important to you when you shop for your home. Once you make a list of the features that you prefer you can prioritize them. You want to be able to find a home that has as many of the most important preferences as possible while staying within your budget.
Keep in mind that not all homes will have all of the features that you want. You may think about adding or changing some parts of the home after you make a purchase. Remember this when you consider the price that you want to pay for the home. Your real estate consultant will assist you through the process every step of the way. She will find homes that fit your requirements and arrange tours so you can view the homes to find one that you like best.
How Long Does It Take To Buy a Home in Palmetto?
The length of time it takes to buy a home in Palmetto depends on several factors such as whether you have a pre-approved loan and whether you need to sell your current home. In general, you can expect the process to take several months or more. During the first month you will likely tour some homes that meet your needs. Once you find a home that you like you will need to make an offer. Sometimes negotiation is necessary to settle on a price.
Once the seller accepts the bid you will need to set a closing date. The closing date depends on how quickly your loan can be approved and other factors. The closing date is typically up to 30 days or more after your offer is accepted. At the closing you will sign the final paperwork and receive keys to your new home. You can reduce the time it takes to complete the process by getting pre-approved for a mortgage.
Gina Morgando takes pride in providing buyers and sellers with the assistance necessary to buy a home in Palmetto. She is a leading consultant in the area and will take care of all the arrangements in the process such as helping you find homes, coordinating appointments, setting up meetings and helping make buying a home as stress-free as possible.
Buy A Home Palmetto
Gina Morgando, LLC, MBA
9417737355
8215 Natures Way #109
Lakewood Ranch
FL
34202
View Larger Map